BRENT JESSEE RECORDING & SUPPLY, INC.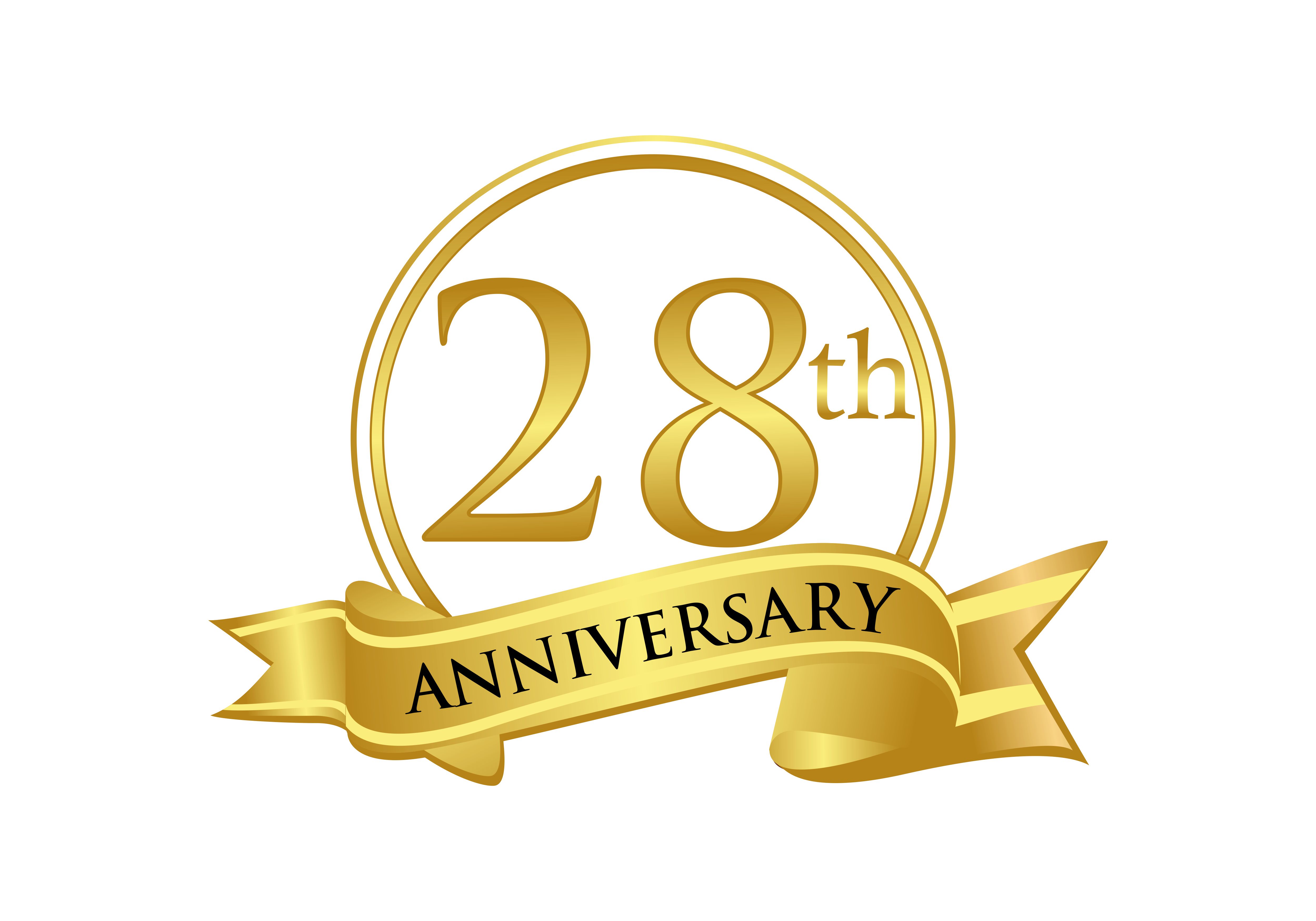 VACUUM TUBE ORDERING TIPS
To expedite your order, please read the following suggestions:
My stock changes rapidly. If you see a tube listed on my page, it means I have it in stock. I still strongly suggest you e-mail me for availibility if you need a quantity of a particular tube type, or if you need a fast moving audiophile type (12AX7, 6BQ5, etc.). Sometimes these fast movers are only on the page for a few days before I am sold out. If I get more requests than I have tubes available, then I go by the "first come, first served" rule, and use the time stamp on your e-mail to see who requested the tubes first. If you just send me your order on these "featured" tubes without first e-mailing me for a stock check, you run the risk of having your check returned with an "out of stock" notice. I am just trying to be fair to everyone interested in these scarce tubes.
An Important Note About NOS Tubes. Please Read.
In the event I can fill most of your order, but am out of one or more tube types, I will place those tubes on backorder and ship you what I have so you don't have to wait. If the tube is fairly common, I can usually fill the backorder within 30 days. If the tube is scarce, I will e-mail you with the options of a refund, credit, or a longer backorder. Overseas customers: If any tubes are out of stock I will e-mail you with the options of credit or a refund for the tubes I am out of. I will hold the rest of your order until you have responded. I will not place any overseas orders in a backorder status due to the high cost of additional shipping.
I get alot of e-mail each day. I answer all of it myself! Help me help you by using my tubepage to check out what tubes I have in stock and their prices. If you e-mail asking how much a certain tube or a list of tubes cost, I will just direct you to look at the page. If you do not see your needed tube there, then e-mail me and I can probably find one for you, from one of my sources.
I take Master Card, Visa, American Express, and Discover Card. Orders with these credit cards may be phoned in to 847-496-4546. We have answering service and FAX service FAX: 847-963-1568 24 hours per day, you may leave the credit card information there if you know the full charges, as only we have access to the answering service. You may also e-mail your credit card order. We also accept PayPal paid credit card orders online. If you need rapid shipment in the USA, please ask me about our rush service. This service is same day out the door (if received by 12 noon Central time, some restrictions apply) and has a flat $20.00 rush fee plus insured express overnight air shipping charges (starting at $60.00) in the USA and is delivered overnight to most areas of the country. I can quote you express international rates for overseas, please email me. Both of these are cheaper and just as fast as UPS or FedEx.
Super simple payment with PayPal, even if you do not have a PayPal account! Our Paypal payment page is hosted by Paypal and is a super secure way to pay online. click here to go there now!
Fax credit card orders may be sent to 847-963-1568 anytime day or night, 365 days a year. For an easy to use fax form you can print from your computer, Click here for the form. Click your back button to return. Fill this form in with dark ink and fax to the number above. Best time to fax is before 10AM or after 4PM USA central time, Monday through Friday, or anytime Saturday or Sunday. If sending the fax manually, when you hear the voice greeting, press your SEND or START button. Send your fax as you normally would when using automatic fax units.
Shipping within the USA is primarily by US Postal Service, which I have found to be consistently faster and safer than either UPS or Fed Ex. Charges are $12.00 for up to 2 pounds. Eight small tubes or four large tubes plus packing is about 1 pound. Insurance is included for up to $50 order, $2.00 for $100.00 order, and an additional $2.00 per $100 of merchandise beyond $100. ILLINOIS STATE RESIDENTS: Please add 10% sales tax to the value of the merchandise ordered. INTERNATIONAL SHIPPING: $41.00 USD ($32.00 to Canada only) flat rate USPS priority mail international for up to 2 pounds. E-mail me if you need faster USPS EMS Express Mail insured, for a quote.
Due to the increasing cost of shipping insurance, I can no longer offer the service of free testing of your old tubes. Please do not send me tubes out of your radio or hi-fi for testing and return. If you are working on an old unit of unknown condition, it is a better idea to just replace all of the tubes rather than testing and reusing the existing tubes. Of course, if you want to sell me your old tubes, I would be interested in seeing a list of what you have. Please see my bidlist to see what tubes I currently need and what I am paying for them. I am also interested in seeing any other tubes you may have for sale, even if not listed on my bidlist. Please e-mail me your list.
You customers may print out the order form found on my tubepage and use it to place your order and mail with payment. I still recommend you e-mail me for a stock check if you are ordering more than a few tubes. Click here for the form. Click your back button to return. Insurance is recommended for orders over $100.00. E-mail me for charges. ILLINOIS RESIDENTS: Please add 10% sales tax to the total of merchandise.
Overseas customers should e-mail me with your order, and your address if you need faster USPS EMS Express Mail insured service. I will quote you a total price including air parcel post charges in US Dollars. Global Express mail are also available at extra cost. First class shipping is available at lower cost, but first class cannot be insured. Insurance is recommended for orders over $100.00 US Dollars. Please note that I must declare the contents and value of your order for US Customs. This is a protective measure for both of us. It may, however, subject you to an import tax or duty in your country. Any taxes imposesd by your country is YOUR RESPONSIBILITY. Please don't ask me to declare a lower value to avoid taxes, doing so is illegal in the USA.
It is important to know that recipients of international packages mailed via the USPS may be subject to duties, taxes and an administrative fee for customs clearance as assessed. Duties and taxes are assessed by customs in the destination country and are based on the declared value of the items in the package. Additionally, GLS charges an administrative fee on dutiable items: 9.50 Euros for parcels delivered in the European Union and 17 Euros for items delivered in Switzerland and Malta. Our shipping charges ONLY cover the cost of delivering the package. We DO NOT collect any other taxes, duties, or administrative fees, either at the time the order is placed or at the time of delivery. However, you may be requested by your country to pay these fees at the time of delivery, or in order to claim the package from customs. These fees are collected by your government and are not sent to us. These fees vary by country and are subject to increase without notice.
Shipping insurance is NOT included automatically with USPS Priority Mail (USA) or Air Parcel Post (overseas). Since I cannot be responsible for late, misdirected or lost mail, I suggest you request shipping insurance before you order. Don't panic, I have sent thousands of tubes all around the world. Insurance is still a good idea, however. For international insured shipping, please request a quote for USPS EMS Express Mail service.
I pack every order carefully. However, I cannot be responsible for shipping damage on uninsured packages. I normally ship USPS priority mail or UPS for USA orders, and USPS priority mail for overseas orders. All of these methods of shipment can be insured. E-mail me for a quote. If you request shipment via domestic or international surface post, or via first class mail, these shipments cannot be insured, and are at your own risk. Please note: If your order was sent insured and you have a claim due to loss or damage, you MUST notify both me and your post office within 5 days of receipt or your claim will be denied. Please save all boxes, packing, and paperwork for damage claims. The Post Office investigates all damage or loss claims, and it is they who make any payments on claims, so their decision is final.
Once again, I pack each shipment myself, very carefully after fully testing each tube. Tubes arriving at your door broken or dead are the result of shipping damage, and that is what shipping insurance is for. At the risk of overstating this: I AM NOT RESPONSIBLE FOR SHIPPING DAMAGE!
I try my best to supply you with the best tubes in my stock, that is, tubes I would want to use myself. I select those that test the best and have the best labels and original box if possible. These are vintage tubes, in other words "antiques," and therefore there is often not much constitency among my stock as far as appearance goes. That is where I believe my service is among the best on the Internet: I will take the time to check these tubes out and send you the best. I believe in giving each customer individual attention, something that gets lost in the big online companies. If you don't believe you have received the best tubes, first make sure there has not been any shipping damage. Second, let me know immediately if any tubes appear to be dead or otherwise non-functional. I have a 30-day warranty against such problems, and shipping insurance will cover shipping damage. Should you not like the tubes for some reason other than defective, my 30 day warranty covers that too. Please let me know by e-mail your problem with the tubes, and I will see if I can help you. If you are still not satisfied, please return them in same condition and boxes as when sent. I will either replace them or give you credit or a refund. NON-DEFECTIVE RETURNED TUBES THAT TOTAL OVER $100 US DOLLARS ARE SUBJECT TO A 20 PERCENT RESTOCKING CHARGE. You must return the tubes within 30 days to be covered by this warranty. "Non-Defective" tubes are those that are returned that test within manufacturer and RETMA standards for nominal Gm, emission, and gas. Returned tubes are tested on calibrated Hickok transconductance tube testers, and the results of those tests are final. Any shipping charges are NOT refundable under any circumstances.
Any order placed may be cancelled the same business day without a cancellation fee. However, please understand that processing an order is costly in the terms of fees paid to credit card companies, banks, and paypal. In addition, we pay help to process orders, and must do yet more paperwork in the event of a cancelled order. Due to these ever increasing costs, we must impose a 10% cancellation fee on any order over $200.00 that is not cancelled the same day as placed. If you still need to cancel your order, you may prefer to have a gift certificate sent to you in the amount of your order, and avoid the cancellation fee. If the order is cancelled and you request a gift certificate good for 1 year in the amount paid, there is no cancellation fee.
Overseas customers, please include your shipping address and a list of what tubes you want with your order and payment. USA customers, use the form which can be printed from my tubepage.
PAYMENT ACCEPTED:PayPal, Personal check (USA only), cashier's check drawn on an American bank, bankdraft drawn on an American bank, postal money order, international money order, Eurocheque in US Dollars, traveller's cheques in US Dollars, and US Currency (cash). ALL CHECKS MUST BE PAYABLE IN US DOLLARS. ALL CHECKS MUST HAVE THE ACCOUNT NUMBER AND ROUTING NUMBER PRINTED ACROSS THE BOTTOM IN DIGITS THAT ARE MACHINE READABLE (standard on all US checks and International bankdrafts drawn on an American bank.) Sending US Currency (cash) through the mail is at your own risk. Since I cannot be responsible for late, misdirected or lost mail, you may wish to send your payment (especially if cash) via registered or certified mail. You may also request a return receipt--this is the kind of mail I have to sign for and you get the signed card back.
Questions? Call us at 847-496-4546 from 8 AM until 4 PM, Monday through Friday, USA Central Standard Time. Or, e-mail us.

READ MY RETURN AND PRICE GUARANTEE POLICY
Click here for a printable order form. Use your "back" button to return to this page.
Return to the Audiophile tube page.
NEW! Order tubes or merchandise online using your credit card! Click here: