1. The Radio Attic. If you have even a passing interest in antique radios, this site is a must-see. You can buy and sell radios here, just look, or spend DAYS surfing the extensive links page. Tune in! Visit the Archives at http://radioatticarchives.com
---
2. Audio related Internet and BBS sites. A truly awesome list of audio research, audiophile, and "tweak" sites compiled by Steve Ekblad.
---
3. A fascinating history of car radio. A very simple yet well done page devoted to how car radio came about, including the first with tubes! The full story is here, including early radio, inventors, and major milestones along the way. PLENTY of links, overflowing with neat stuff! Suggested by Nicole of the Lyndhurst STEM club for girls. Thanks!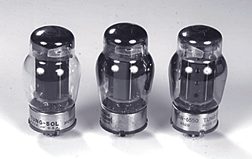 ---

4. Lay down some tracks. The Fostex Pro Audio page. Analog and digital recorders, two track and multitrack. Prices, specs, pictures, the whole shebang. Even has a FAQ page and a "recording techniques" page with recording tips from the pros. Also NOT to be missed is the links page, which contains, among many other links, the most complete and amazing list of links to record labels I have ever seen. Each one will take you to that label's Web page! Some are wacky, and many have music clips you can download.
---
5. A long time ago, in a galaxy far, far away....

This is the all new, official Website for the Star Wars movie trilogy. Like the movies, it's revamped, facelifted, and cooler than ever. You could spend hours exploring the different pages and links it offers. There are photos, sounds, and even coloring book pages to print out! Hey Uncle Owen, this droid has a defective motivator!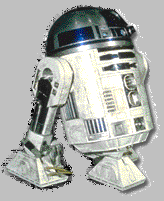 ---

Tube amps and more! This page has plenty of tube amp cool stuff in it for hours of reading. There are tube datapages, amp schematics, a chat room, a swap page, resource lists, an auction, and even bench humor! Slanted toward tube guitar amps, but covers tube amps better than most pages. Bookmark this one.
---
7. Tune in to antique radios!

THE homepage for antique radio and vacuum tube heads.
---
8. Dig it. A very cool Beatles page. This is filled with information, links, pictures, and sounds. The "Paul is dead" legend lives on! The Beatles live on! There are hundreds of Beatles pages out there, but this is one of the best. "...and here's another clue for you all..."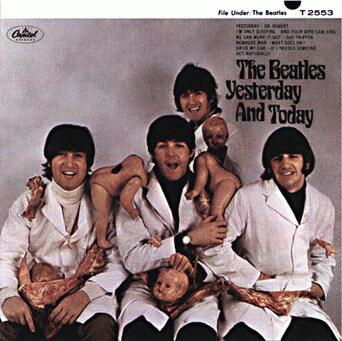 ---

9. BigMikes Pirate Radio Page. This is a well done page, with tons of information about microbroadcasters, webcasters, and pirate radio stations. The links page is just awesome! Shiver me timbers, matey!

---

10. CQ...CQ...CQ..... A must see page for ham radio operators. Using the links here, you could surf for hours through many more sites dedicated to the hobby. A good starting point for ham operators looking for their hobby on the Web. Worth a visit to see the Java scripts and the vacuum tube box wallpaper!
---
11. Quality Hi-Fi Mods from Donald Nance Audio! Check out this fresh new business that makes Hi-Fi sound like a million bucks with their handwired amp mods. Say ya heard about it from Brent Jessee Recording!!


---
Good Grief! Look at all these great links!
A brief history of telecommunication. A simply excellent reference page that steps you through a brief but complete history of telecommunication. 

Variac, Variable autotransformers: Circuit Specialists stocks variacs for all your tube gear restoration projects. 

luidsprekers
Soundgallery heeft een brede range luidsprekers! Verschillende soorten luidsprekers van de beste kwaliteit op de Nederlandse markt. Klik hier en bestel.

Find and Advertise Estate Sales at EstateSales.org! - Hundreds of estate sales posted every week.

Tube Radio Repair. Tube radio repair and restoration!

Sound Effects Online. Sound Effects Online is your go-to source for an incredible selection of Sound Effects Libraries, Royalty Free Music and Production elements. Our sound effects libraries are available on CDs, DVDs and HDDs.

Effectrode Tube Effects Pedals. A great source for vacuum tube based effects pedals.

World Class Hi-Fi Components. Analog Source, featuring beautiful components for sale. Ear AND eye candy!

Shortwave radios for everyone! shortwaveradios.biz A huge, comprehensive source of shortwave radios. Realistic and other brands, vintage and current!

Specialty Guitars A huge, comprehensive source of guitar stuff. "Your online source for quality guitar parts & accessories"

The Avid Listener A huge, comprehensive database of links to high-end audio manufacturers, distributors, retail stores, and information resources. The focus is on two-channel stereo audio reproduction.

CIH Audio Repair provides expert service on amplifiers, keyboards, electric lighting, guitars, sound measuring equipment and music repairs.

DirectoryRadio.com - A network of Internet radio directory using our resource.

Sound Effects Library The largest collection of sound effects library publishers at The Sound Effects Shop!

Tom's Antique Radio Repair Dig it! Tube and Transistor Radio Repair!!

Ziegler Music A great music store is now online. They stock some great New Old Stock European radio and hi-fi sets!

3d-Audio. Have your next tube amp custom built to order. First class!

Electronics Base. Very cool page with Valuable Electronics Information Resources and Website.




HotVsNot.Com Web Directory - Comprehensive Database of Web Resources that includes Audio


Starting Point


Early TV and set top adaptors page! Not only does this cool site have early TV and electronics, but also has a collection of early signal boosters and UHF convertors. A must-see for collectors!

Radau5's tube Pages! A great collection of pages and information for tube circuit designers gleaned from many vintage books. Diagrams, schematics, tech data, the works!

Gary Brown's Tube Pages!If I don't have the tubes you need, check out Gary. He has a good selection at low prices.

A band called Envision! A band dedicated to performing the classic music of YES. They do it very well. Check out their page.

Radio stations on the 'Net!. Online radio stations, including pirate radio listings. this is a great resource for online radio listeners.

Antique Radio Schematics! JustRadios. The name and description says it all. Check this out if you collect and or restore old radios!

Canadian antique radio resource pages! Got a Canadian antique radio? This page has schematics and info on them all!!

Need a DJ? Click here!! PARTY TIME! Hire these DJ's for your next event. Also some great DJ and music links here.

Super high end audio. The best of really high end audio from TMH Audio.

GET REEL! A great reel-to-reel tape deck page. This is a must see for anyone interested in recorders of any type.

Simon "The Tube Guy" A great collection of pages and information for tube fanatics, with some humor and great links thrown in!

The Antique Radio Collector's Page. This page is a great starting point if you collect any type of antique electronics, or are just interested in radio in general.

Chris VenHaus' Photography and Hi-Fi page. Very cool page with awesome photos, and great tube and DIY audio info and links.

K8SMC's pages. K8SMC has some great ham radio links, info, and the best list of vacuum tube related links I have seen.

The Chicago Audio Society Are you an audiophile? You NEED to visit this site!!

Goldpoint Audio Controls Are you an audiophile? You NEED to visit this site also!! These are really cool stepped audio attenuators. What's that? Check 'em out!

Hit music on RealAudio! Hear the latest hits of today and yesterday in the RealAudio format, on this cool page!

The Antique Appeal Information and resources for all kinds of Antiques and Collectibles. Classified ads for antiques and collectibles, Antique Discussion forum, Antique web links, directory of clubs and newsletters, books titles, show and events calendar and personal web pages. Information and resources for everyone.

The 12AX7 Spotters Page! Identify that mystery 12AX7 tube you have, it might be worth alot! Great pix, great info.

Classic Radio Gallery! Just what it's name implies, a great page for the antique radio collector to bookmark. BIG list of links!

Webcasting! Listen to Ted's online radio show.

Webcasting! Internet radio! Listen to John's live show via the Internet!

Hamrick Software. Download a great photo viewer.

Nostalgiaair. An antique radio site you will want to bookmark for sure. 100's of radio schematics online!

A really useful ham radio page. Elgin Amatuer Radio Society - EARS web page!!!

A great Internet radio station! Mike's Tampa 1 site, on the cutting edge of Internet radio!

Free maps! Find where you are with Mapquest.

ABC Television. What's your favorite show?

McAfee ViruScan. Download a trial version.

Shareware Dot Com. Download 'till you drop.

The cheapest airfares. Track the air fare wars on the 'net!

Wisecat's Gallery. Original artwork, Wilma Blammo and more!






The McHenry County Wireless Association. A great Ham Radio page with some great links, too.

Pat's Tube schematics. He's got 'em, plus tape recorders, audio gear and great tube links, too!

US Intelligence Agencies. Spies like us.

The weather channel. The best online weather.

Are We Alone? A cool UFO page.

Digital City. A virtual city of Websites. Not to be missed!

There's one born every minute. The US government's census clock Website.

Even more cool links.

The Matilda Search Engine from Down Under.

Brent Jessee Recording is part of the BizWiz!

System.
BizWiz is a valuable resource if you are buying or selling a product or service.
Are you experienced? Chuck Kuhn's page should impress even you seasoned surfers.
Hugh wants you! (If you are a fan of tube audio!) Tube info headquarters, packed with interesting tube links, info, and more.

Click the logo for Phil's cool Webpage, a great collection of radio and railroad links!

DIY audio! Build your own rig. Many great links and resource information on hi-fi as well.

John's great antique radio page! A very well done page, with much information and links.

Warren's antique radio page. Useful information for restoration, tech tips, and where to get parts. Very well written.

Ham radio, pirate radio, and more! This Ham radio site is very extensive, and even more surprising is the HUGE list of links to pirate radio sites! Yo Ho Ho!

Rockin' tube guitar amps! Looking for a vintage tube guitar amp, lovingly restored? This is the place, and Paul has them!