BRENT JESSEE RECORDING & SUPPLY, INC.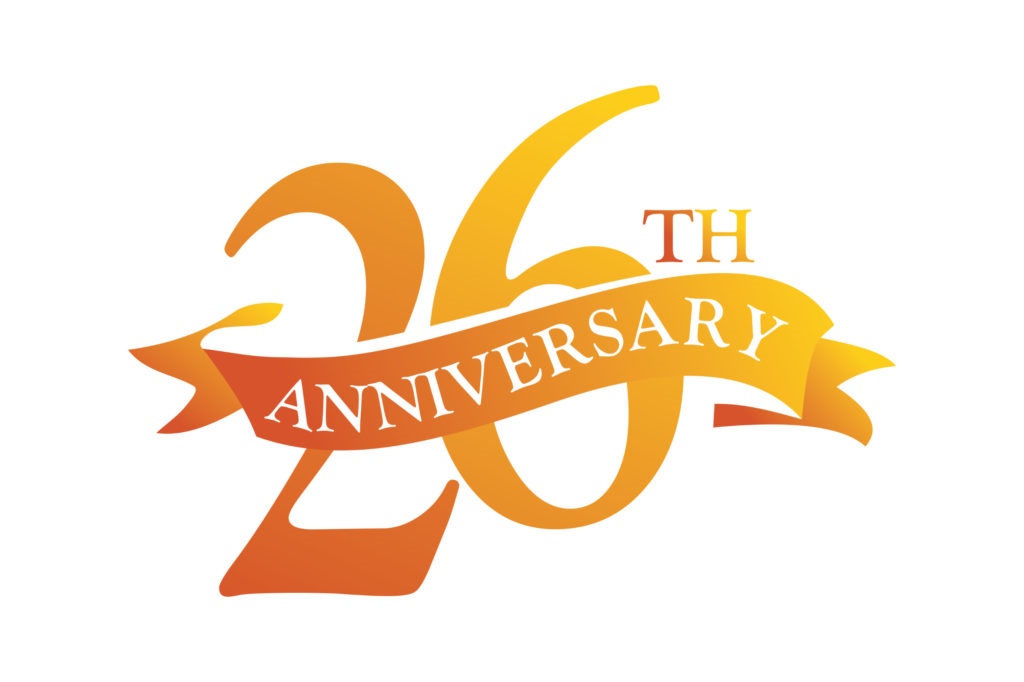 THE audiotubes.com FREQUENTLY ASKED QUESTIONS PAGE
---
Can't find a particular tube? Click here to find EVERY tube we stock!
Click here for a printable order form. Use your "back" button to return to this page.
Return to the Audiophile tube page.
NEW! Order tubes or merchandise online using your credit card! Click here:


Questions? Call us at 847-496-4546 from 8 AM until 4 PM, Monday through Friday, USA Central Standard Time. Or, e-mail us.
---
Q:
CAN I REQUEST YOU SUPPLY TUBES MADE BY A PARTICULAR MANUFACTURER?
A:
Certainly. I stock many vintage USA and European tubes made by different manufacturers. My normal procedure is to send whatever brand I have in good supply. If you request a particular brand, I regard this as a "call brand" request. There is a $2.00 US Dollar per tube extra charge for this, and if I have that brand in stock, you get it. If not in stock, I will e-mail you asking if I can substitute brands, or if you would rather cancel the order. Tubes on my main tube list are not listed by brand, only hi-fi audio and antique tubes are. I cannot stock check long lists of tubes for brands in stock if the brands are not listed on the tube list, unless you have sent me a paid order with brand specified and the call brand fee paid.
Q:
CAN YOU CHECK TO SEE HOW MANY OF A CERTAIN TUBE YOU HAVE AND LET ME KNOW?
A:
This is called a "stock check" and I am happy to do them at no charge if you have specific needs or want large quantities. Several conditions you need to be aware of: I am usually VERY busy with orders, so a stock check can take anywhere from 1 to 5 days. I also cannot check on long lists of many tubes and construction details of each one, it just takes far too much time. A stock check should not be considered a "hold", as in "set these tubes aside for me". You must state you are sending payment the next business day for me to hold any tubes for you (see below). If you pick certain brands, construction, etc. from the stock check information I supply to you for your order, then the $2.00 US Dollar per tube "call brand" charge applies to each special request tube.
Q:
CAN YOU GET A CERTAIN BRAND OF TUBE FOR ME, EVEN IF YOU DO NOT HAVE IT IN STOCK?
A:
Yes. I work with about seven different sources, and can probably locate it. I also can put your request on my shopping list for my next buying trip. Naturally, it may take some time, as this would be a "back order" situation. Since I am sourcing a special order tube, I may have to quote you a higher price than that listed on my stock list, in addition to the call brand surcharge.
Q:
HOW MUCH DOES SHIPPING COST?
A:
In the USA and it's territories, we primarily ship by Priority Mail with tracking. This starts at $10.00 for up to 2 pounds weight. Insurance for up to $50 value is included, and any additional insurance, if desired, is $1 per $50 worth of merchandise over the first $50. International shipping starts at $35.00 USD for USPS priority mail international up to 2 pounds, ($30.00 for Canada only) with $100 value insurance included. Add $2.00 USD per hundred dollars value for additional insurance over $100.00. International clients, please email us for quotes on faster, insured USPS EMS Express Mail. Please e-mail us for UPS or Fed Ex quotes on valuable orders or for non-USA shipments.
Q:
CAN I PLACE AN ORDER ONLINE? DO YOU ACCEPT PAYPAL?
A:
YES to both questions! We accept PayPal payments from around the world. Our PayPal account is brentjes@audiotubes.com if you want to order and pay from within your own PayPal account. We also have a special PayPal payment page, that is hosted by PayPal, where you can make the payment and enter your order in two simple screens. Since it is hosted by PayPal, you can be assured it is a secure page and your payment is secure. You can use this page for payment even if you do not have a PayPal account. I have a web page with instructions on how to order online using the PayPal payment page. Click here to go to my online PayPal ordering page!
Q:
I SENT YOU AN ORDER A FEW DAYS AGO AND HAVE NOT HEARD ANYTHING. HOW LONG DOES IT TAKE?
A:
I'm sorry if I do not acknowledge each and every order recieved. I don't have the staff to do so. If you request an e-mail when I get your order, I will try my best to contact you. Orders paid with personal checks are usually held seven days for the check to clear, other types of payment ships sooner. Delivery time for overseas can vary widely, and can be up to eight weeks for surface parcel post. As a general rule, allow 10 working days within the USA, and 2-4 weeks for overseas air. Most shipments will be by the US Post Office and they will email you a tracking number when the parcel ships. Please contact me if you have shipping questions.
Q:
WHAT KIND OF WARRANTY OR GUARANTEE DO YOU OFFER?
A:
All of our tubes, new, NOS, and used, and all of our other products carry a 30 day satisfaction guarantee. This basically states you must be pleased with your purchase or you can return it within the 30 day period. This covers just about any issue with tubes except breakage or incorrect operation. Tubes may be returned for exchange of like tubes, exchange for other tubes of equal or greater value, store credit for a future purchase, or a cash refund. Only in the event if you request a cash refund for non-defective tubes (you don't like them for some reason), and the amount is over $100, is there a restocking fee. Exchanges or credits are at the full value of the returned tubes. Please see the FAQ about our restocking fee for more information.
Q:
I HEARD YOU NOW OFFER A 2-YEAR EXTENDED WARRANTY ON TUBES. WHAT IS THAT ALL ABOUT?
A:
That's right. We are now offering an optional 2 year extended service/replacement warranty for all of our tubes except for used tubes. These optional extended warranty plans start at just $4.99. You can choose to cover just one or several tubes in your order, or you can choose to extend the warranty on every tube in your order. The price of the plan is based on the total price of the tubes you want to cover. For two full years we will replace, or refund you for any tubes that fail. This is something to consider with the cost of NOS tubes going up each month. For a fraction of the cost of new tubes, you can insure that if your rare tubes should fail within the 2 year period, you will get replacements or a refund. Please see our 2 Year Warranty web page for more details and prices.
Click here to go to the 2 Year Extended Warranty details page..
Q:
CAN YOU DROP SHIP PURCHASED TUBES TO MY TECHNICIAN, MANUFACTURER, OR SERVICE SHOP THAT IS WORKING ON MY TUBE EQUIPMENT?
A:
I am sorry, but we do not drop ship any tubes purchased from us to third party recipients. This is because we guarantee all of our items for 30 days as long as the original purchaser receives the shipped items first, and does not re-ship them elsewhere. If we were to ship tubes or other items to a third party, neither you nor us can control what may happen to the items when they are in the possession of someone other than the original purchaser. Our guarantee only extends to the original purchaser who must be the party to whom the tubes are shipped. If you re-ship the tubes elsewhere, the shipping and damage liability becomes your responsibility, as our guarantee ends when you re-ship or re-sell any tubes purchased from us.
Q:
DO YOU CHARGE ANY TAX ON ANY ITEMS ORDERED?
A:
Since most of my commerce is interstate and international, there is no tax for anyone living outside of the State of Illinois in the USA, and no tax collected by me for any international (customer outside the USA) order. ILLINOIS RESIDENTS ONLY: You must add 10% state sales tax to the total of merchandise ordered.
Q:
DO YOU COLLECT CUSTOMS OR DUTY TAX ON ORDERS FOR SHIPMENT OUTSIDE THE USA?
A:
No, I do not collect any foreign taxes, customs taxes, or import duty. YOU MAY BE CHARGED CUSTOMS TAX, IMPORT DUTY, VAT, OR OTHER TAXES BY YOUR COUNTRY. I do not collect these taxes, and any taxes due to your country WILL BE YOUR RESPONSIBILITY. You may wish to contact your Post Office or Customs Office to find out if you will owe any taxes on any merchandise ordered from the United States.
Q:
I WANT TO PLACE AN URGENT ORDER BY TELEPHONE. CAN I HAVE YOUR PHONE NUMBER?
A:
Our office number is 847-496-4546, 8 AM until 4 PM United States Central Standard Time, Monday through Friday. This is the fastest way to place a credit card order. E-mail may also be used for credit card orders. However, we have a 24 hour answering system in place. If you are ready to order and know the charges, you may leave credit card orders here as only I have access to this answering system. You may also FAX your order, to 847-963-1568. See below. Orders may also be placed either online using PayPal and your credit card, or prepaid using the standard mail.
Q:
CAN I SEND YOU A CREDIT CARD ORDER DIRECTLY BY FAX?
A:
Yes. We now have a secure FAX ordering system in place. FAX to 847-963-1568. Once you know which products and type of shipping you want, you merely have to fax us your order and credit card information. You may either print out our FAX order form from http://www.audiotubes.com/tubeform.htm or you can write up your own order. Be sure to include your name, address, and telephone number. We also need your credit card number, expiration date, and the 3 digit number from the back (Visa-Master Card). If sending a fax automatically, just send it to the above number anytime, night or day, as you normally would send a fax. If sending the fax manually, once you hear the voice greeting, please press your SEND or START button to start the fax. The best times to send us a fax is before 10AM or after 4PM Central USA time Monday to Friday, or anytime Saturday or Sunday.
Q:
CAN I CANCEL MY ORDER IF I CHANGE MY MIND?
A:
Yes. However, please understand that we have people we pay to enter orders, generate the paperwork, and process the orders. In addition, we pay fees to credit card companies, the bank, and PayPal to process payments. Any time an order is cancelled, it costs us money and time spent. Due to these ever-increasing charges, we must impose a 10% cancellation fee for any order over $200.00 not cancelled the same day it was placed. Of course, if you elect to take your refund in the form of a gift certificate, there is no cancellation fee and the gift certificate will be in the full amount of your original order. If your order has been shipped and you refuse delivery so that the parcel is returned to us unopened, it will be considered a NON-DEFECTIVE RETURN, subject to a 20% RESTOCKING FEE, unless you have made other arrangements with us prior to the return. See below for information on the restocking fee.
Q:
ARE ALL OF YOUR TUBES NEW?
A:
Most of them are. On my audiophile tube list, it states directly if a tube is NOS or used. Most of my regular stock list are "NOS" or New Old Stock, meaning the tubes themselves are old, discontinued, and/or obsolete. Ninety five percent of my tubes are over 30 years old, so they may not always look "new", and may not be in a new looking box. Many boxes have not survived the years, and I will supply the tubes in clean white boxes. Some of my tubes were obtained in jobbers boxes, which are egg carton type boxes or styrofoam crates. While these are NOS tubes, they never had a box of their own. I have also bought tube caddies full of tubes. It was a common practice to recycle the boxes in tube caddies, and refill them with tubes from bulk jobbers boxes. While these tubes are also NOS, the tube box may be worn and have the tube number hand written on it, with the original type number crossed off. I will try to send you a tube with a good label in a good box, but with high demand tubes, this may not always be possible. This is because all of my tubes are vintage. I do not sell recently made Chinese or Russian tubes, which may look newer and have a new box, but typically do not perform as well as vintage tubes. The big exception here is antique or "two digit" tubes. These are all over 60 years old, and it is nearly impossible to tell if a tube has ever been powered up in a circuit before. These tubes, like all of my others, are tested as NOS. I test every tube I sell, and these must test as new or I will not sell it as such. All of my tubes, even those I sell as used, carry my 30 day satisfaction guarantee.
An Important Note About NOS Tubes. Please Read.
Q:
THE PINS ON SOME OF THESE TUBES ARE DARK AND HAVE SCRATCHES ON THEM. ARE THESE USED TUBES?
A:
Most of the tubes I sell are vintage, and have been out of production for years. I buy tubes anywhere I can find them, and they have not always been stored under ideal conditions. Most vintage tubes will have dark pins, except for the gold plated versions. This does not affect the performance at all. The scratches are due to the fact that I test every tube I sell just prior to shipping. The pins get slightly scratched from my tester socket. The tubes are NOS unless otherwise noted. ALL are guaranteed for 30 days.
Q:
WHY ARE SOME OF YOUR TUBES SUPPLIED IN WHITE BOXES? WHY DON'T SOME LOOK SHINY AND NEW?
A:
Again, many of these tubes are over 30 years old. The original boxes were never intended to last for more than a few years. Many that survive are a little ratty looking, but if they still serve to protect the tube, I will send them to you. If the box is totally falling apart, I will rebox in a clean white box, and clean the tube if needed. Sometimes, I have an original box, and the tube number has been hand written on the flap. This happened often when the boxes were in service caddies used for in-home repair. New tubes were put into recycled boxes to fit in the caddy, and were renumbered if needed. I will supply these boxes as well, if they are in good shape. This does not mean the tube is used. Another reason for sending the tubes in white boxes is when I bought the tubes in bulk. Many service shops bought their tubes this way, and they were supplied in a styrofoam or cardboard egg carton type case. These tubes are new, but have never had a box of their own. This is a commonly asked question, and apparently a common misconception: that NOS tubes will be in a crisp original box and the tube will look shiny and new. True vintage tubes ( the only type I sell) are all over 30 years old, and many have been stored under conditions that deteriorate the box and may dirty the tube. THE TUBE ITSELF IS UNAFFECTED AND IS FULLY GUARANTEED BY ME.
Q:
THIS TUBE YOU SOLD ME LOOKS USED. IT HAS HEAT MARKS (SILVER SPOTS, ETC.) ON THE TOP (BOTTOM, SIDE, ETC.). WHAT GIVES?
A:
These are not heat spots. They are the result of burning a metallic element in the tube during manufacture to remove the last traces of gas in the envelope. It's called the GETTER, and it leaves a silvery spot on the glass right next to where it was burned. The getter spot will continue to remove trace gas which may leak in over the years by oxidizing. A sign of this may be some paleness around the edges of the spot. Sometimes bottom getters may even create a deposit on the top of the tube. This is especially noticeable on some 6SN7GT and 6V6GT tubes, which get one or two small spots above the heater. These are not heat marks or signs of use. Heat marks are usually brown right below or above the heater. Some sweep tubes and audio output tubes also get sooty looking patches around the plate on the glass after hours of use. While used tubes like this often test good, I will not sell them unless you request used tubes.
Q:
ONE OF THE TUBES YOU SENT ME IS DEAD (BROKEN/CRACKED/OTHER DAMAGE). CAN YOU REPLACE IT?
A:
This has only happened once in the years I have been shipping tubes all around the world. But it CAN happen. Broken or cracked, tubes, or mangled pins are clearly shipping damage. Dead tubes out of box are likely shipping damage due to broken heater filaments, probably due to the package being dropped from greater than table height. I test each tube at time of packing, and guarantee good operational tubes are in the box. However, I cannot control the shipping process, no matter how well I pack the tubes. Shipping insurance is strongly suggested!! I cannot refund or replace tubes damaged in shipping. I will assist you in placing your damage claim with the carrier should you receive damaged goods in an insured parcel. Tubes that initially work, but subsequently fail within 30 days of shipment are considered defective and are covered by my 30 day warranty. Defective tubes should be returned at once. Upon inspection, I will replace or issue a refund provided the tubes were not damaged by breakage or abuse. In summary, Dead On Arrival tubes are shipping damage, and can only be covered if your package was insured, subject to Post Office or UPS regulations. ALL returned tubes must be packed with your sales invoice, or any credit or damage claim will be denied. Q: WHAT IF I TEST THE TUBES YOU SELL ME ON MY TESTER AND THEY DON'T READ REAL HIGH? A: Not all tube testers will test the same. Many factors can influence the reading including your AC line voltage, calibration of the tester, and type of test being conducted. I test each tube I sell at time of shipping, and reference the results to a typical new tube of the same type. You may obtain a reading on your tester of a tube you bought you interpret as less than what you desire. After putting the discussion about all the variables at work here aside, the fact remains is that you are not happy with the tubes you bought. I guarantee all my tubes to be fully functional and passing emission, shorts and gas tests for 30 days from your purchase date. If you are not happy with the way they test on your tester, please return them for a refund within this time period. All I ask is that they be returned undamaged, with label intact, in the same box as when shipped. They must test the same on my tester when returned as when shipped for full credit to be issued. RETURNED NON-DEFECTIVE TUBES TOTALLING MORE THAN $100.00 US DOLLARS ARE SUBJECT TO A 20 PERCENT RESTOCKING FEE if you want a REFUND ONLY. Since I test my tubes on a calibrated Hickok USM118B, this is the standard I use for tube quality. I'm sorry, but I cannot continue to send out large orders for 30 day free trials anymore. Of course, returned tubes totalling less than $100.00 are not subject to the fee. I must have your invoice returned with any returned tubes, or your exchange/refund may be delayed or denied. Q: IF I BUY TUBES FROM YOU, AND THEN DECIDE I DON'T LIKE THE SOUND OF THEM, AM I OUT OF LUCK? A: Absolutely not! My 30 day guarantee covers "buyer's remorse" as well as defects. About the only things I don't cover are outright breakage, or if you hook them up to high voltage and fry them. If you do not like the way a tube looks, sounds, feels, smells, or even tests on your own tester, just send it back for a refund. All I ask is that you send it back in the same condition and in the same tube box as when sent to you, within the 30 day guarantee period. I must have a copy of your invoice with the returned tubes, or your exchange/refund will be delayed or possibly denied. TUBES RETURNED FOR REASONS OTHER THAN DEFECTIVE, TOTALLING MORE THAN $100.00 US DOLLARS, ARE SUBJECT TO A 20 PERCENT RESTOCKING FEE if you want a REFUND ONLY.
Q:
I SOLD TUBES BOUGHT FROM YOU TO A FRIEND AND HE SAID THE TUBES ARE BAD. CAN MY FRIEND OR I GET A REFUND IF THE TUBES ARE RETURNED?
A:
I am sorry, but our 30 day satisfaction guarantee does not extend to anyone else but you, and is only valid if the tubes are used by you and not re-sold. Our warranty is good for the original purchaser only. We recommend you test any tubes bought from us immediately, even if they are for a back-up set, and contact us within the 30 day period if there is any problem. Our guarantee ends when you re-sell any tubes bought from us. This policy also applies to our 2 year extended warranty.
Q:
I BOUGHT TUBES FROM YOU A YEAR AGO AND JUST NOW TRIED THEM AND THEY DON'T WORK. CAN YOU EXCHANGE OR REFUND THEM?
A:
Our warranty period is 30 days. This is plenty of time to break in the tubes and make sure you are completely satisfied with them. Any returns, for any reason, must be done within the 30 day time period. For this reason, we recommend you test any tubes bought from us as soon as you receive them, even if they are for a back-up set, and contact us within the 30 day period if there is any problem. Of course, if you purchased the optional 2 year extended warranty, the tubes would be covered for situations such as these for up to two years.
Q:
I UNDERSTAND YOU HAVE SOME KIND OF RESTOCKING FEE FOR RETURNED TUBES. WHAT IS IT AND WHEN IS IT APPLIED?
A:
I have one of the best guarantees on the Internet as far as tube sellers go. I want you to be happy with your purchase. Any tubes you order that you don't like for any reason (other than defective), that total less than $100.00 US Dollars in value, will be replaced or refunded with no restocking fee. However, if non-defective tubes are returned that total $100.00 US Dollars or over, they are subject to a 20 percent restocking fee if you want a CASH REFUND. This is because of the time it takes to inspect and re-test each returned tube, and add it back to my online stock. It is also because I cannot afford to send rare tubes out in large orders that deplete my stock, only to have them come back on what amounted to be a 30 day free trial. We only impose the restocking fee if you want a REFUND on returned NON-DEFECTIVE tubes that total over $100. If you want an EXCHANGE or CREDIT, including a GIFT CERTIFICATE, there is no restocking fee. I must have your invoice included with any returned tubes, or your exchange/refund may be delayed or denied. IF YOU REFUSE THE DELIVERY OF YOUR ORDER, AND THE ORDER IS RETURNED TO US UNOPENED, IT WILL BE CONSIDERED A NON-DEFECTIVE RETURN SUBJECT TO THE RESTOCKING FEE UNLESS YOU HAVE MADE OTHER ARRANGEMENTS WITH US PRIOR TO THE RETURN.
Q:
I REALLY WANT XYZ TUBES YOU HAVE FEATURED THIS MONTH. CAN YOU HOLD THEM FOR ME?
A:
If you let me know you intend to purchase these tubes, and will post payment to me the next business day, I can hold the tubes for 5 to 7 working days. This gives plenty of time for the payment to arrive. I can allow a few extra days if you are overseas. If these are all I have of the particular tubes, I will tell other clients the tubes are "on hold" awaiting payment, but will not remove them from the webpage. If payment does not arrive, the tubes will be offered to the next person who e-mailed about them. I do not put tubes on hold for you if you only requested a stock check. I may receive a paid order for fast moving tubes at any time. Since some tubes are in very high demand, they are sold "first come, first served", and an e-mail inquiry about any tubes should not be considered a "hold". I am trying to be fair to everyone.
Q:
IF I ORDER SEVERAL TYPES OF TUBES AND YOU ARE OUT OF ONE TYPE, WHAT HAPPENS?
A:
If the tube I am out of is fairly common, I will put it on backorder. This will allow me to ship the rest of your order so you don't have to wait. I can usually fill your backorder within 30 days. In the event I can't, I will send you a refund. If the tube I am out of is a scarce type, I will e-mail you and give you the option of a refund, credit, or a longer backorder period. Overseas customers: If any tubes are out of stock I will e-mail you with the options of credit or a refund for the tubes I am out of. I will hold the rest of your order until you have responded. I will not place any overseas orders in a backorder status due to the high cost of additional shipping. Q: YOU LIST AN XYZ TUBE, BUT WHEN I SENT YOU AN ORDER, YOU RETURNED MY PAYMENT SAYING "OUT OF STOCK." WHY? A: I try to keep my online tubepage and audiophile page as up to date as possible. Sometimes I get an onslaught of orders, and suddenly am out of certain tubes. Please e-mail me if you must have a certain tube quickly, or need more than one. I will be happy to do a stock check before you send payment. If I can fill most of your order, then I will place those items I am out of on backorder, and ship you what I have so your order is not delayed. Overseas customers: please see the FAQ item above about backorders. Q: THE AUDIO OUTPUT TUBES YOU SOLD ME GOT RED HOT AND SMOKED WHEN FIRST USED. WHAT'S WRONG? CAN YOU REPLACE THEM? A: New audio output tubes will draw more plate current than old ones. Your amp must be properly biased for new tubes, or they will draw tons of current and glow red hot and self destruct. You should always reset bias on a tube amp every time the output tubes are changed. If you do not know how, please consult a technician, as the setup is different for each amp. I'm sorry, but I cannot replace or refund audio output or sweep tubes damaged in this manner. Q: WHY ARE THE LABELS FLAKING OFF OR SMEARING ON SOME OF THESE TUBES? A: Many tubes made in the 1950s and 1960s, especially those by RCA, Telefunken, Mullard, and Amperex, were labelled with a chalky type of ink. These labels sometimes can be wiped off with just your finger. Since most of my tubes have been in shops and tube caddies for over 30 years, just rubbing in the box or being handled can damage the label. I will try to pick out the best looking tubes to send you, but the labels may not always be perfect. If you need absolutely perfect labels, please request it on the order. This is a call brand type of request, and adds $1.00 US Dollar to the tube's cost. Q: CAN YOU MATCH TUBES FOR ME? A: I can match characteristics on any number of the same type of tube you wish. There is a $5.00 US Dollar charge per tube for this service. Tubes are matched on a tester after a warmup period, and are matched to both transconductance and plate current. Q: THESE MATCHED TUBES DRIFTED AFTER X NUMBER OF DAYS USE. CAN YOU REPLACE THEM? A: I can replace or refund any tubes you are not happy with if you request it within 30 days from the date of sale. I do not test tubes in an actual amplifier, so it is possible there may be some variation from the matching results I obtained on my tester. Vintage tubes are getting scarce, and it may be difficult to get a match closer than 5 percent with the tubes I have in stock.. If you need a tight match and the tubes I send you either drift (unlikely) or don't match as tight in actual use (could happen) I may opt to send you a refund rather than another set of tubes. This will be better for both of us, since I don't have your amp here to hand select tubes for it. I have matched hundreds of tubes, and all of these customers are happy campers. Besides, 30 days is plenty of time to see if you like the tubes I send you, so you are protected. Q: HERE IS A LIST OF TUBES (LONG LIST ATTACHED). DO YOU HAVE THEM AND HOW MUCH ARE THEY? A: I get this e-mail several times a week. My answer is always the same: please see my tube list at http://www.audiotubes.com and you will find everything to answer your questions there. If you see a tube listed, it means I have at least one in stock. If you don't see certain tubes there, or if you need a lot of one type, THEN e-mail me with the list of tubes in question. I don't mean to be rude, but pricing long lists of tubes just takes far to much time, and my tubes in stock with prices are posted for all the world to see on the Internet, anyway. Q: I DON'T KNOW WHAT TUBES IN THIS RADIO (AMP, TV, ETC.) ARE BAD. WHAT CAN I DO? A: As a gereral rule, if you are restoring a tube operated electronic device, you should replace all of the tubes at the same time. This is especially a good idea if the device is of unknown age and in unknown condition. Just replacing one bad tube may lead to the others failing one by one as you use the unit. It is also more difficult to align many radios and audio circuits with a mix of good and weak tubes. If you are doing a mass replacement, remember to mark which tube goes in which socket! Due to the cost of shipping insurance, I can no longer test your old tubes for you, so please don't send me any for testing. Of course, every tube you buy from me is still tested prior to shipping. Q: CAN YOU SUPPLY CAPACITORS, TRANSISTORS, INTEGRATED CIRCUITS, CRT'S, TUBE SOCKETS, AND OTHER COOL STUFF? A: Sorry, we do our best at focusing on providing the very best vintage vacuum tubes. We don't supply the other items listed above. Q: CAN YOU JUST SHIP MY TUBES FIRST CLASS MAIL? A: Yes, but I cannot be responsible for late, lost, misdirected, or damaged mail. You may save a dollar or so, but first class mail cannot be insured, and may arrive much later than if you had gone with priority mail or UPS. E-mail me for a quote if you want your shipment by regular mail. Q: MY DAD HAS A HUGE BOX OF TUBES HE WANTS TO SELL. DO YOU BUY TUBES? A: Yes, I am always looking for new sources of tubes. I now have an online bidlist, which lists the tubes I am in need of most often. Click here to see my bidlist. I am also interested in any other tubes you may have, even if not listed on this list. Please list what tubes you have, and how many of each. If possible, note brands and if they are in boxes or not. Please e-mail me your list before sending me any tubes. I may make you an offer on the whole lot, or on just selected tubes, depending on what you have. Q: DO YOU TAKE CREDIT CARDS? DO YOU TAKE C.O.D.? CAN YOU SHIP THESE AND BILL ME? DO YOU ACCEPT BANK FUNDS TRANSFERS INTO YOUR ACCOUNT? A: "Yes" to credit cards, "no" to the others. CODs cost too much and get screwed up, I don't have an accountant so I can't bill anyone or accept bank transfers. Credit card orders are currently being taken with Master Card, Visa, and American Express, and Discover Card. We also take online orders through PayPal. Click the PayPal "buy now" button at the top of this page to find out more. For prepaid mail orders, I take personal checks (within the USA only), cashier's checks drawn on an American bank, domestic or international money orders, US Dollar Eurocheques, or traveller's cheques. All must be payable in US dollars. Q: I LIVE OVERSEAS AND JUST BOUGHT SOME TUBES FROM YOU. I DO NOT LIKE THEIR SOUND. CAN I GET A REPLACEMENT OR REFUND? A: Yes. You first must return the tubes to me. If there are many tubes or the parcel is of high value, I suggest insured air shipment. I must receive the tubes in the same condition as when I sent them to you. I will test and inspect the tubes. If they are all OK, I will send you a refund. I generally will not replace tubes that do not sound quite right to you, as the sound of tubes is such a subjective matter. It is better for both of us that I refund the price of the tubes. The refund will be in the form of an International Postal Money Order, in US Dollars. If you used PayPal, your account will be credited. This will be sent via registered air mail, return receipt requested. For any International refunds for reasons OTHER than defective, I will deduct the Postal service charges for the above from the amount of your refund. It is a protective measure for both of us.
---